Corian® Worktops
Corian® is the original solid surface material, introduced by DuPont™ in 1967 and tried and tested for over 50 years. A mixture of acrylic resin and natural minerals, Corian® is extremely versatile, comes in a wide palette of colours and can be moulded to fit almost any space.
Why choose Corian®?
When you choose Corian®, you're choosing a surface that's tough, long lasting and hygienic as well as resistant to heat and stains. It's durable enough to cope with the everyday wear and tear of a busy kitchen, and will still look good for years to come.
The unique structure of Corian® means it can be moulded to create integral splashbacks and even sinks, giving a clean, modern look. Corian® is easy to clean as there are no seams to harbour bacteria, so it's ideal for a busy modern lifestyle.
Corian® Features
Corian® offers design versatility, functionality and durability for your home or workplace.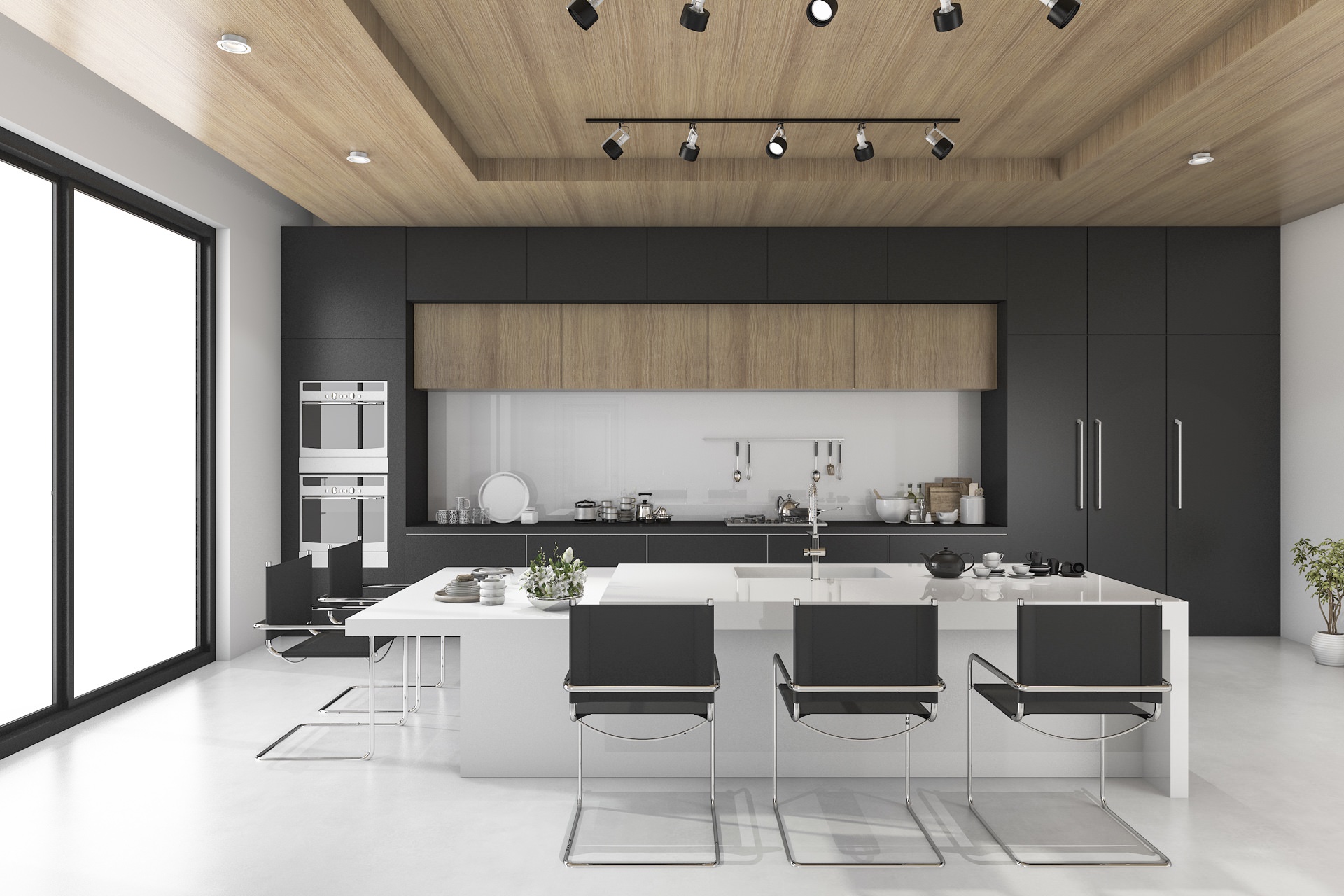 Corian® Design Options
Customise your Corian® worktops with a wide range of design options.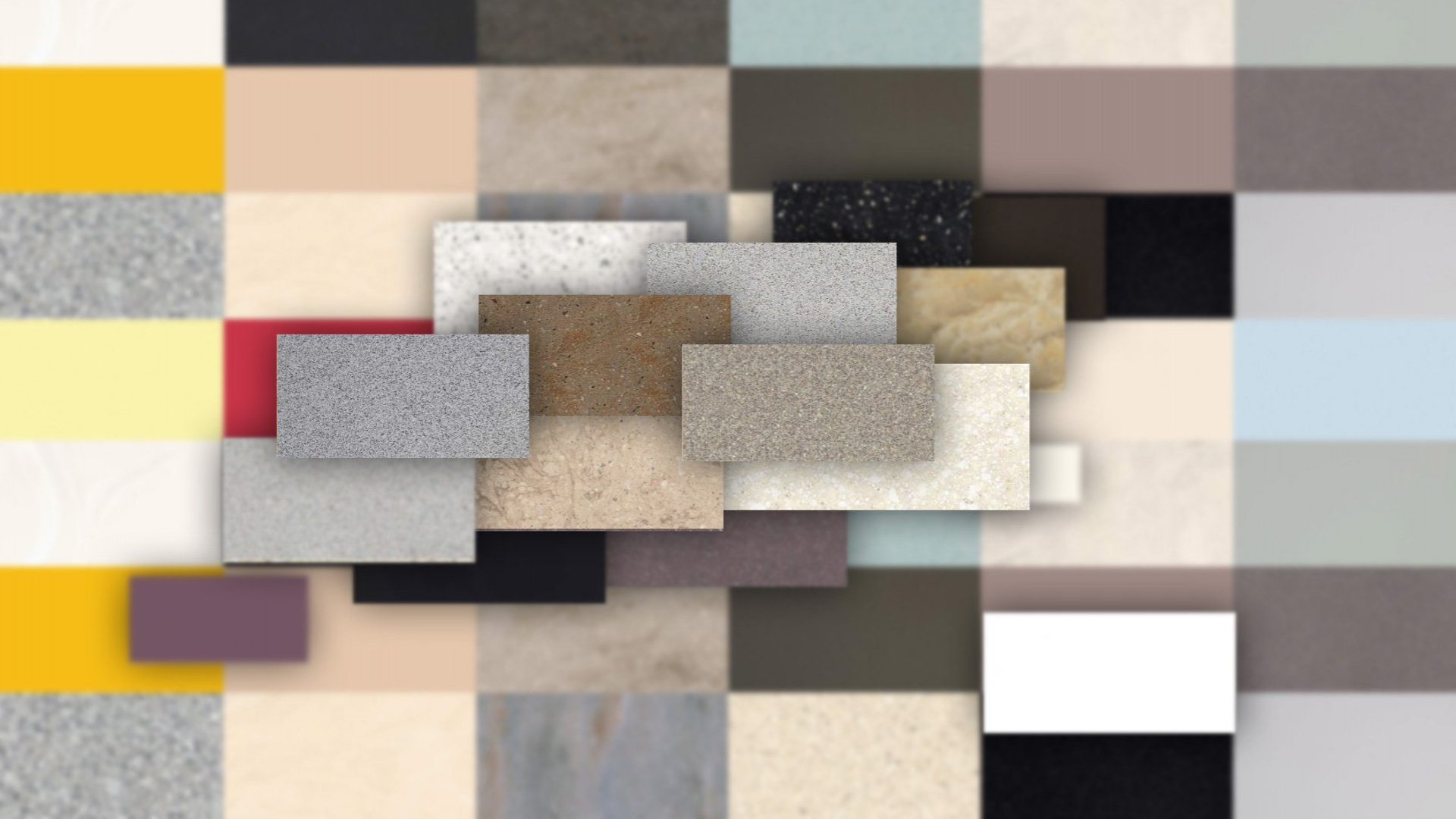 Corian® Gallery
Corian® Projects & Installations
Corian® FAQ
Have a Corian® question ? send us a message
What are the benefits of Corian®?

Corian is versatile, non-porous, tough, heat and stain resistant and comes in a wide range of colour and design options. It's easy to maintain, and you can repair minor wear and tear yourself. Unlike other surfaces, Corian doesn't stay damp which makes it resistant to the buildup of mould and bacteria. It's the perfect choice for a busy lifestyle.
Does Corian® stain easily?

As it's non-porous, Corian is very resistant to staining. Spills from lemon juice, wine or vinegar which could damage other surfaces will simply wipe up. For more stubborn stains, a little work with a Scotch-Brite™ pad and some gentle cleaner is usually all that's needed to keep it sparkling.
Can Corian® be repaired if scratched or damaged?

One of the many benefits of Corian is that it's resistant to scratching and wear and tear. If you do get any minor damage, though, you can usually repair it yourself by sanding with a special pad. For larger areas of damage, our specialist team are on hand to advise.
Can I request a Corian® colour sample?

Yes you can! With such a wide choice of colour and design, it's important to make the right decision. Please email us to request your samples. We may also have larger samples available to view at our workshop, please telephone to make an appointment.
How long does it take to install a Corian® worktop?

Once we have completed your onsite consultation and all aspects of the design have been agreed, we'll manufacture your worktop. The lead time for manufacture can vary a little at busy times so we'll discuss this with you when you order. Once your order is ready, we can normally complete an average installation within a week.